Is to work with you to deliver coaching or a programme of people development which is bespoke to you and your needs. To ensure it is delivered in the right way to realise your desired changes.
To ensure what we deliver works for you, we spend time with you to understand your business and its needs for future development and growth. As well as understanding your vision, culture, any challenges, and your overall objectives.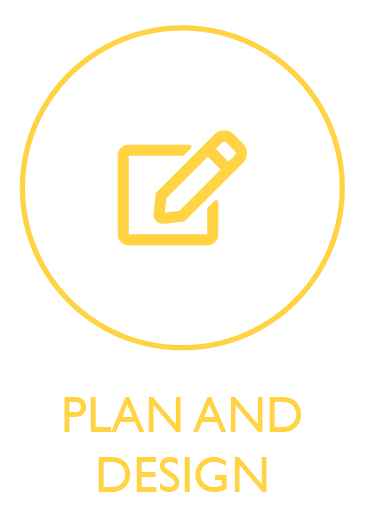 After discovery, the next step is to plan and design. We recognise that 'one size does not fit all'. Therefore, we tend to follow a modular approach with our people development programmes, with key learnings and time between modules to put learning into practise and reflect.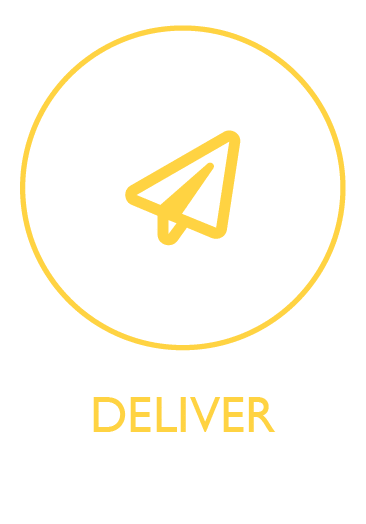 When we deliver the programme we recognise that people learn differently, and we are agile in the delivery of our programmes to ensure that all learning styles are catered for.
We recognise that coaching and development is an investment for the organisation, so we continue to work with you to assess and evaluate the success and to measure the changes against the agreed objectives.
We are specialists in individual coaching and leadership development, but we can also offer a variety of programmes including systemic team coaching, managing change and resilience. Please do not hesitate to talk to us about the best ways we can work to support you
Leadership is not about titles, positions, or flow charts. Its is about one life influencing another. – John Maxwell
 Effective coaching assists a client to bridge the gap between where they are now, and where they would like to be more effectively than if working alone. I believe the coach is the facilitator to a solution-focused, specific, and proactive approach to support people in defining and achieving their goals and aspirations. Coaching is based on a partnership in which one person (the coach) facilitates a move towards the goal, while the other (the client) explores the options available for creative solutions.
Strong coaching partnerships help individuals to break free of self-imposed limits, become clearer about their goals and more determined and likely to make things happen. Coaching is designed to enhance performance. It does this with powerful questions, which generate insight and new options, and an interactive style, which motivates the client to act.
Emperor Coaching Ltd achieve this by:
Using insightful and powerful questioning techniques to allow the client to get clarity and get the best possible solutions
Using a variety of tools, exercises, methods, and experiences to support their learning and development journey

Ongoing support to break through barriers and overcome challenges
Providing tools, techniques, and strategies to create lasting change and success

Leadership Development Programme
Leadership is a core skill wherever you are in an organisation. The below programme intends to cover the key skills any leader requires to be successful. This modular approach can also be tailored for your organisational needs.  
To enable leaders to harness the potential of their teams and deliver outstanding performance
Develop skills and personal attributes needed within the leader's role
Identify and understand the key skills of people management
Provide an opportunity to practise these skills to feel more confident using them
Develop specific individual action plans to implement any changes
Tanya is one of the most INSPIRATIONAL leaders that I have had the pleasure to work with.
Through coaching, Tanya invested her time and energy to develop me through my career into a senior leadership position. She empowered me to expand my thinking, build on my confidence and unlock my potential. After any coaching session with Tanya, I always felt motivated and inspired to accomplish my goals. Without Tanya's support, I wouldn't be where I am today and for that, I am truly thankful. I would highly recommend Tanya, she is passionate, emotionally intelligent and a genuinely kind and caring person.
Lisa T – Marketing Director
Tanya's strong and cheerful personality and light-hearted sense of humour made me feel reassured, safe and at ease right from the start.
 Being a coach myself, it doesn't make me invulnerable to the ups and downs of life and work, and at some point, I was falling short of ideas to help in a particularly difficult situation that one of my clients had. Tanya was quick to spot the issue in my approach, and in no time she had me working out the feasible options going forward and calling me into action! I know that whenever the mist builds up and I can't see the shore, Tanya's light is there, she is my lighthouse. Thank you, Tanya!
Dr Roberto P – Business owner
Coaching is Tanya's natural leadership style and as a people person she is someone that just wants to develop others and takes great joy in watching teams and individuals grow.
You will immediately feel relaxed in Tanya's company, which is important for any relationship and will ensure a quick start to your coaching journey. She will be quick to identify your learning style and is able to adapt her questioning to ensure you are resolving your problems and improving your skills quickly and with confidence when working together. Whether it's coaching or mentoring you need I can't think of a better person to work with.
Shelley B – Head of Marketing
Tanya and I worked together for a number of years at RCI and during that time I have seen her grow to be an exceptional leader, strategic thinker and developer of people.
I've seen many instances of successes from her career coaching and spotting good people and making them great. The broad spectrum of roles Tanya's had over the years in both in the UK and the US make her a highly desirable individual with solid commercial, operational, marketing, product and digital experience, amongst others. Tanya has the intellect and ability to translate a vision into achievements across multiple teams and skill sets; although it's without a doubt her presence, style, humour and humility that makes the everyday work so much better, even when it comes to UAT... Tanya is the epitome of fun in the workplace, a leader of people and an all-round great person to have in an organisation
Nicki R – Sales Lead for Healthcare and Financial Services
I worked with Tanya during the COVID-19 period
Tanya was a great help in allowing me to open my mind to what was important both personally and career wise whilst pushing myself to get my business going in the direction it needed. Tanya was easy to communicate with, flexible around my calendar and always willing to listen which is a key attribute to being able to work with.
Russel G – Insurance advisor
Tanya is such an incredible person who really puts you instantly at ease and she really works with you to recognise your strengths and works on a very individually led plan of action.
She also really gets to work very quickly and effectively on what you need to address or work on to reach your ultimate goal. I am very pleased with my personal progress and development since she has been working with me on a 1:1 basis after only a short time too. I really cannot recommend enough that you give Tanya a call without delay to arrange an initial chat and see how she can help you too. I promise you will not regret it.

Natalie S – Admin Executive
I worked with Tanya for many years, both as a colleague and as her direct report.
Tanya is an inspiring and caring leader and coach, a go to person for so many of us. Her style is sometimes challenging (in a good way), often fun, and always focused on encouraging you to be your best. Her humour, intelligence and compassion are a rare combination and I'd highly recommend Tanya as an exceptional leader and mentor.
Grace S – Head of Product
If you want to know more about what we do and how
we can support you 
Copyright © 2020 - Emperor
Copyright © 2020 - Emperor